Style On The Beach
A girl can never have too many options when it comes to beachwear!
And a few months ago, I found this lovely little company called, who bring out an array of bikinis and other beach-ready outfits, garments and accessories.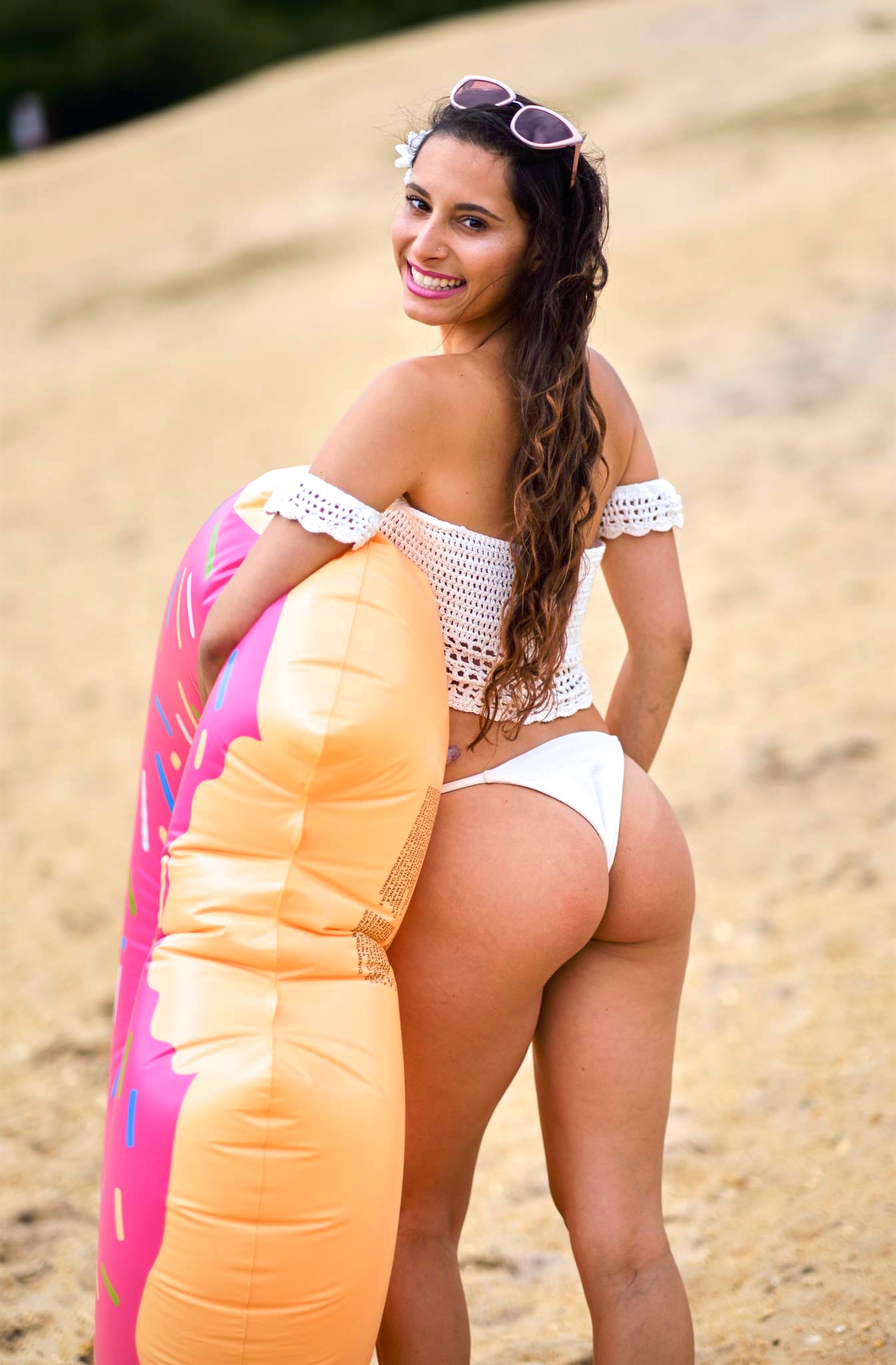 Over and above this the pieces that I am wearing in this shoot, I also have a few other items from their range that I purchased earlier this year.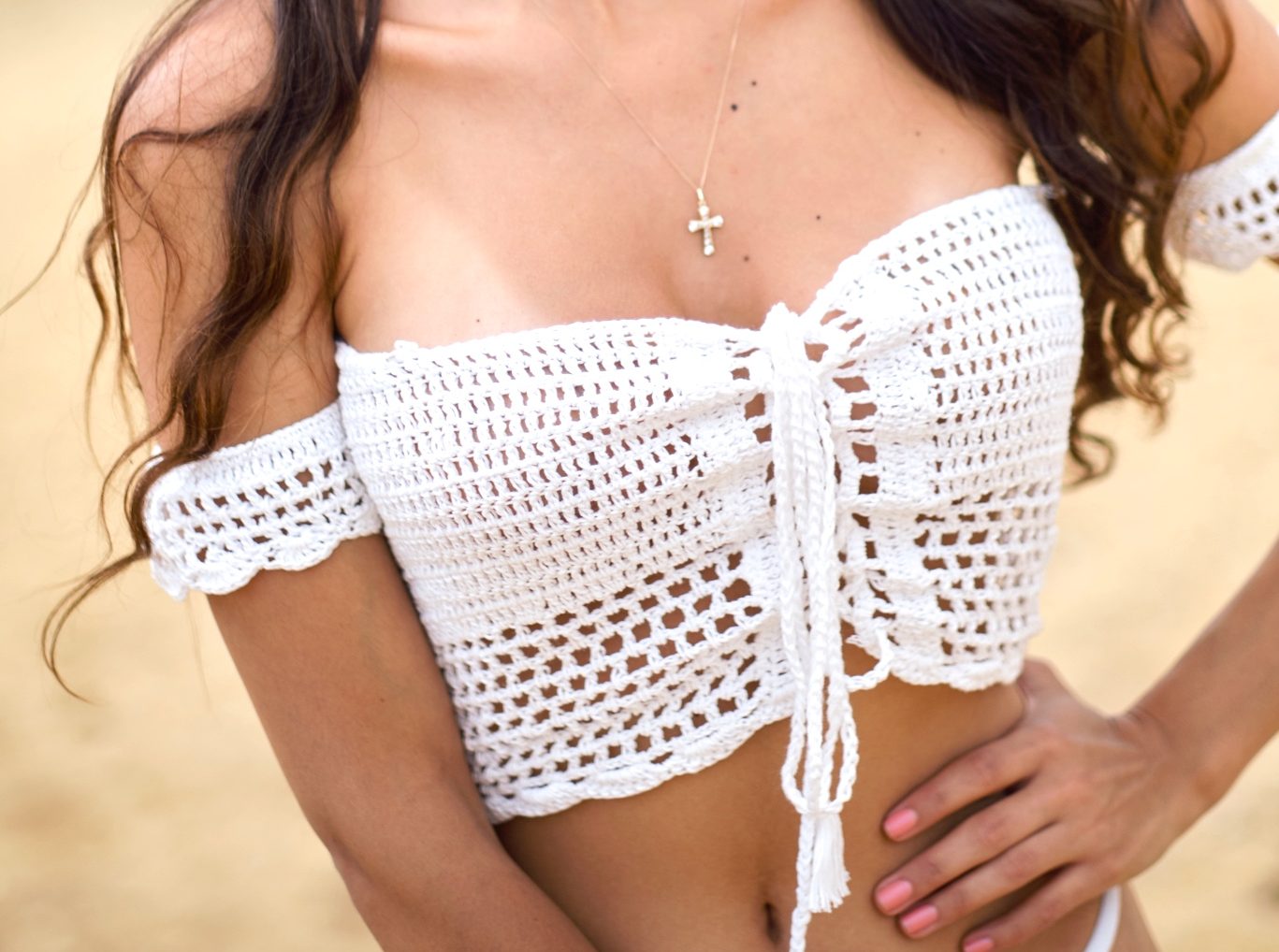 The quality is amazing, and the choice of pieces on their website is very wide, and you have plenty to choose from.
So, if you are stuck for some last minute acquisitions before setting off for a beach holiday, then I'd certainly recommend a visit to Zaful!
For example the bikini I am wearing is priced at $14.49 (just over £10 in the UK) and you can get it from here -> Ribbed Texture Lace Up Bathing Suit – and the crochet top is only $23.49  – Knitted Off Shoulder Cover Up Top – White
My review about the crochet top 
I love this top!! It's the cutest item ever and the quality is amazing too. But as I said I am size XS and they only do ONE SIZE so it's slightly too big for me but I can still wear it.
My review about the bikini
I love the bikini but I am size XS (4/6 in UK) and Zaful only do size S so the bottom is a bit big for me but the top fits perfectly and I am normally size 30 C/D.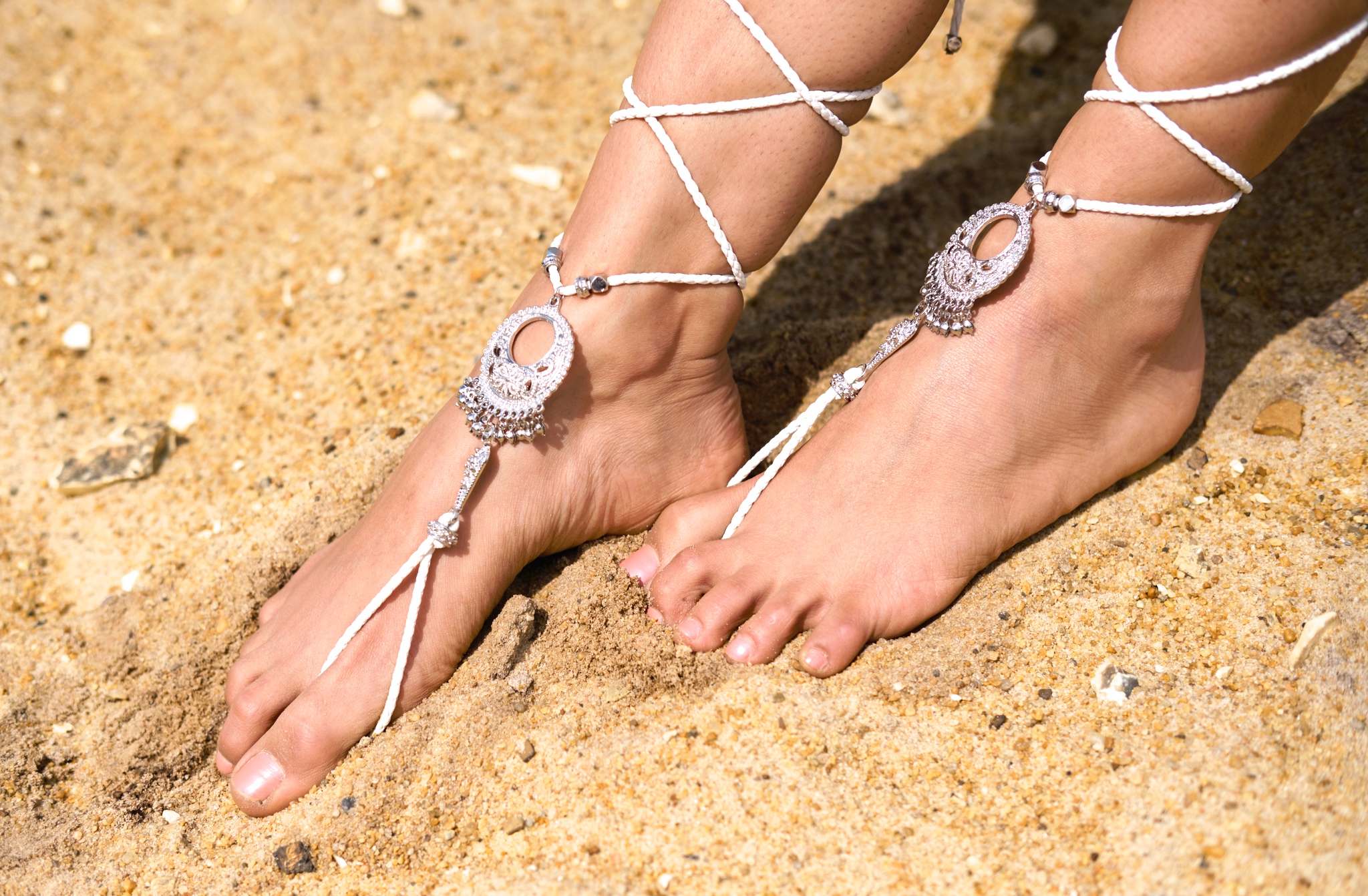 This White rope pendant detail foot ties from Misguided is a lovely option to style your beach look!
And the SUPERDRY sunglasses will match any style.
I hope you love the outfit as much as I do!!
You can find more swimwear and bikini styles here -> ZAFUL
Style On The Beach
Bikini: ZAFUL | Crochet top: ZAFUL | Pendant Foot Tie: MISSGUIDED | Sunglasses: SUPERDRY 
Follow me on Social media:
---
Photographer:
Gareth Davies/Studio GD Photography,  www.studiogdphotography.co.uk
IG: @StudioGDphoto | Facebook: @StudioGDphotography 
Lots of love,
Fernanda