MY TRAVEL TIPS WHEN VISITING IBIZA
I love travelling! Who doesn't right? Every time I decide to jet off to somewhere new, I am one of those people who plans everything, and does all of my research before I get to the destination. So to get you in the holiday spirit, I have put together my "Top Tips for Ibiza!"
IBIZA is one of those places that most of people would really love to visit, and those that have already been, are simply dying to go back again.
Hopefully my tips here will provide you with some great advice and inspiration.
I always thought Ibiza was a great party destination, but my mission there wasn't just simply to party each night away, but also to get to know every little bit of this amazing little island.
Here is a video with a sneak peak of the magical holiday that I had there with my mum.
Subscribe to my youtube channel here: YOUTUBE
My flight and hotel:
Our holiday were booked through onthebeach.co.uk
Our flights were with Monarch Airlines
Hotel was the ABRAT located in Caló Des Moro
7 nights, bed and breakfast for 2 adults for around £1,000.00
I loved this charming little hotel, which is located only a short ten minute walk from the centre of San Antonio. Close to the hotel itself there are some great places to eat that offer all the best island food, and to have few cocktails!
My favourite beaches:
Cala Bassa
Cala Tarida
San Antonio Bay Beach
Caló Des Moro
Cala Comte
Cala Vadella
Cala Salada
Cala Gracio
Formentera (a different Island – 30 min by ferry) A MUST SEE
I would definitely recommend that you see the sunset at the San Antonio Bay Beach – it will simply take your breath away! It is absolutely MAGICAL. And for those of you, like me, who love nothing more than watching the sun go down, I'd also recommend the view from the Cala Vadella.
I also discovered this cute little place at Cala Comte beach that reminds me of Fred and Wilma's place in the Flintstones!!
My favourite restaurants: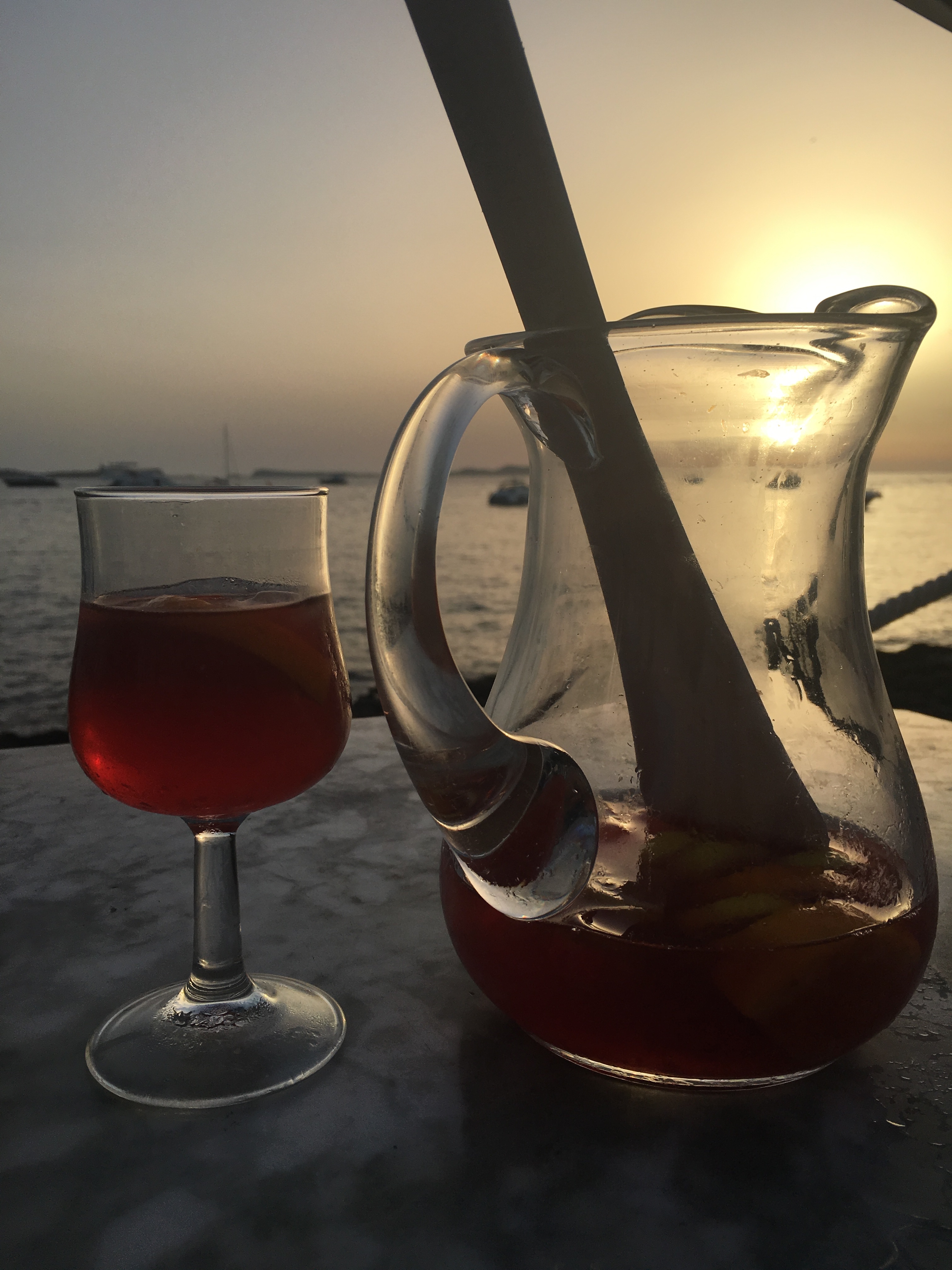 I hope you enjoyed my travel tips when visiting Ibiza! Keep your eyes open for more travelling content coming soon.
Don't forget to connect with me on my social media:
INSTAGRAM: @FERNANDAZORZAL
FACEBOOK: @FERNANDAFZORZAL
YOUTUBE: FERNANDA ZORZAL
Lots of love,
Fernanda x