PINK & CLASSY FT. DOROTHY PERKINS 
A cold snap in the early autumn is not the best way for you to show off that colourful layering you had been planning to. But a drop in temperature is no reason for you to walk around dressed as a dark furry blob and with a shapeless silhouette looking pink & classy.
Knitwear that does as it should and insulates you from the cold, can still allow you to flaunt those curves and express yourself – and Dorothy Perkins has some great pieces that do just the job!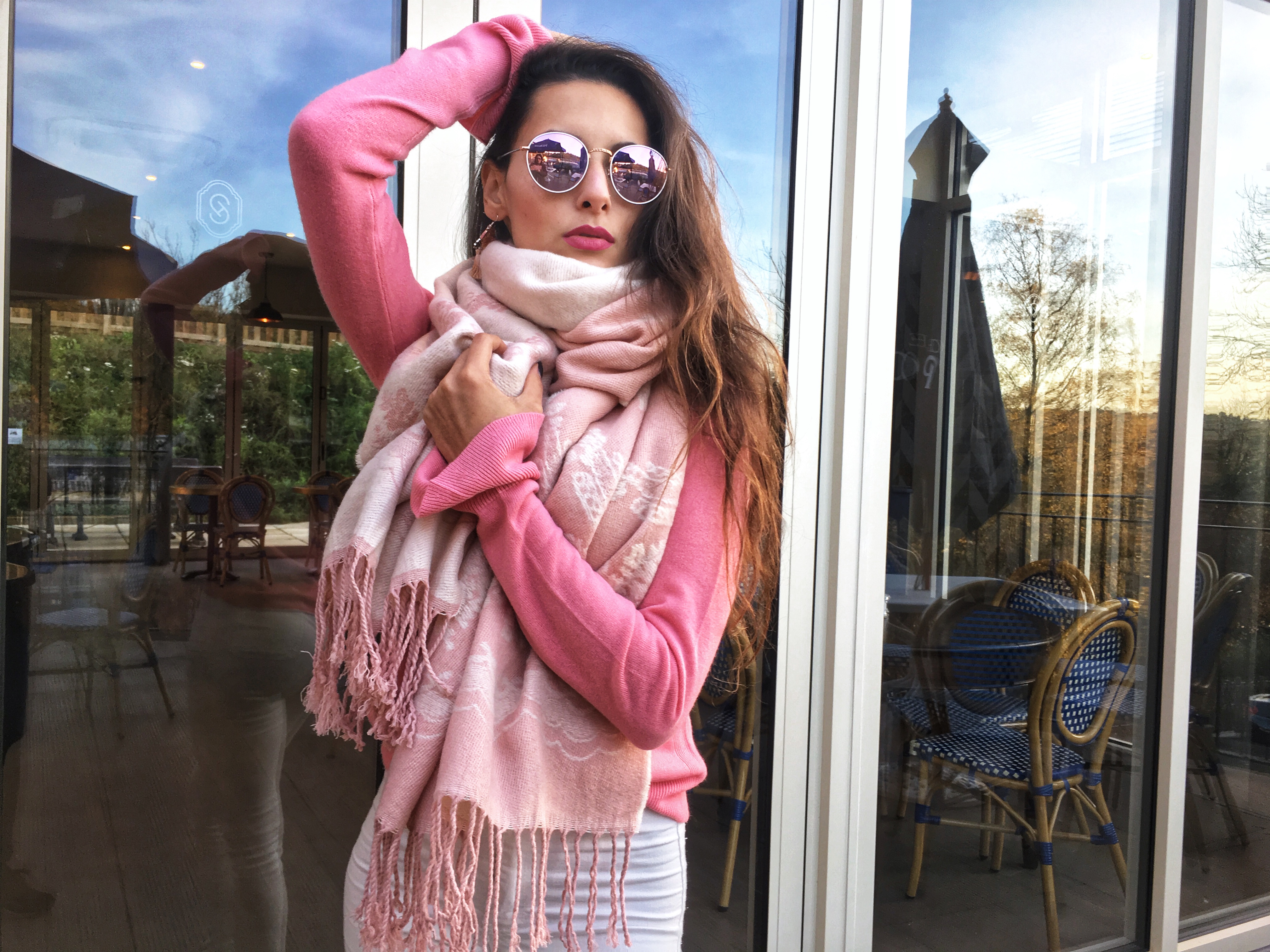 The gorgeous jumper I'm wearing below has a flute sleeve and comes in a super soft fabric which wraps itself around you like a fine blanket.
Also, the autumnal weather does not necessarily mean that you need to choose your wardrobe from the more usual dark and sombre palette. And so, I have gone for a pair of crisp white jeans and a pair of light beige ankle boots.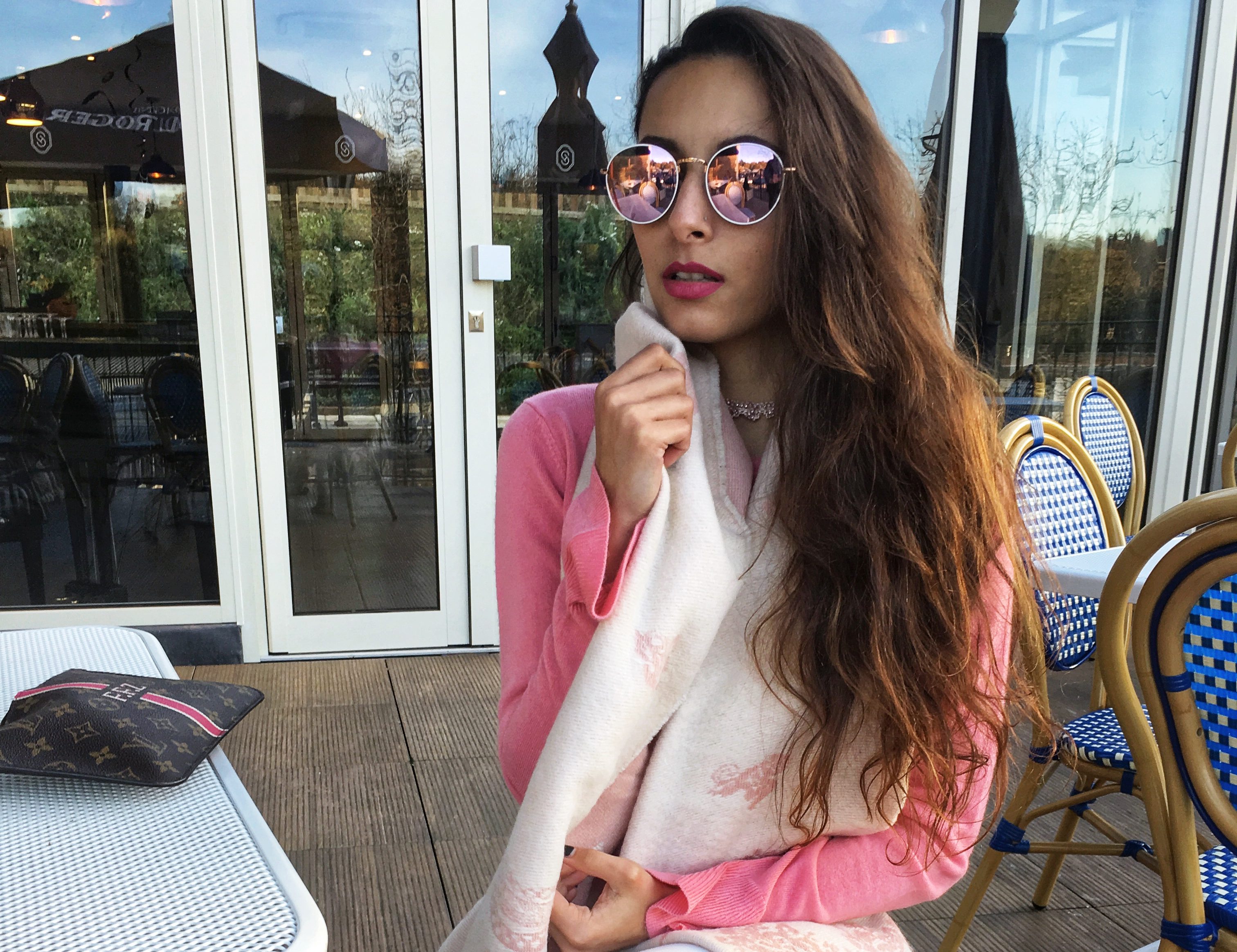 As you know, I am a great believer in topping and tailing everything with some well-considered accessories – and Dorothy Perkins has an abundant range of scarves and jewellery including the earrings and choker that I have gone for below.
So even if the temperature drops below what you would like it to be, why not spread a little warmth and cheer with a radiant look of your own?
STYLE OF THE DAY
Dorothy Perkins: SCARF | KNITWEAR JUMPER | BOOTS | EARRINGS | CHOKER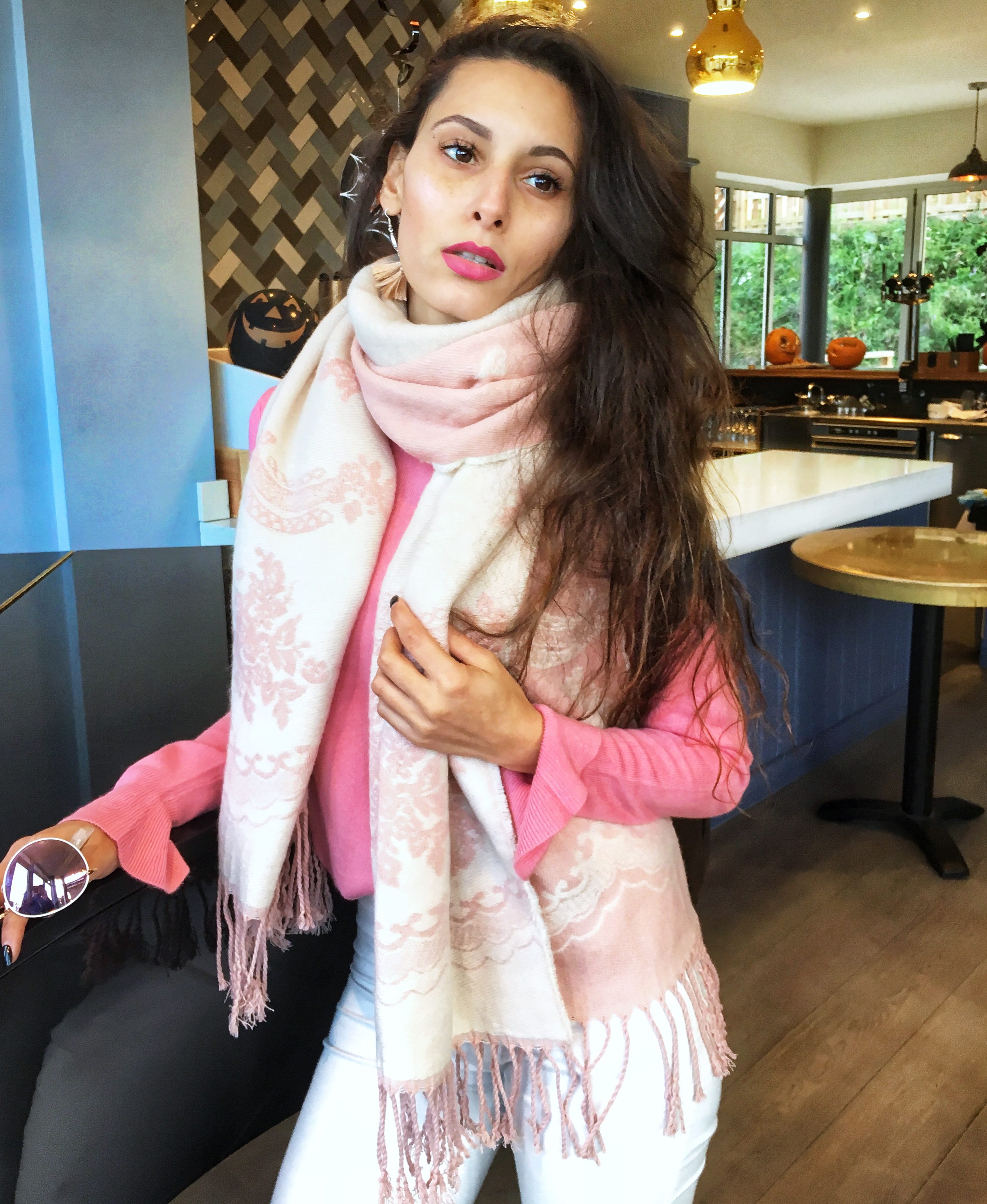 Follow me on Social media:
Lots of love
Fernanda