How To Wear A Yellow Jacket and Rock It! ft. Pretty Little Thing
If there is one supersexy colour you should be wearing for your holiday, it is YELLOW! It's Spring, it's sun, it's fresh, it's HELLO! and trust me, it's also super chic.
It goes with everything if you know how to play with it: you can mix and match with a up to two other colours – but no more – or else you'll end up looking like a rainbow! I personally, love anything yellow all year round, but it certainly comes into its own as a colour for the warmer months of the year – and that's why I have chosen this yellow jacket from Pretty Little Thing, as part of my Spring wardrobe.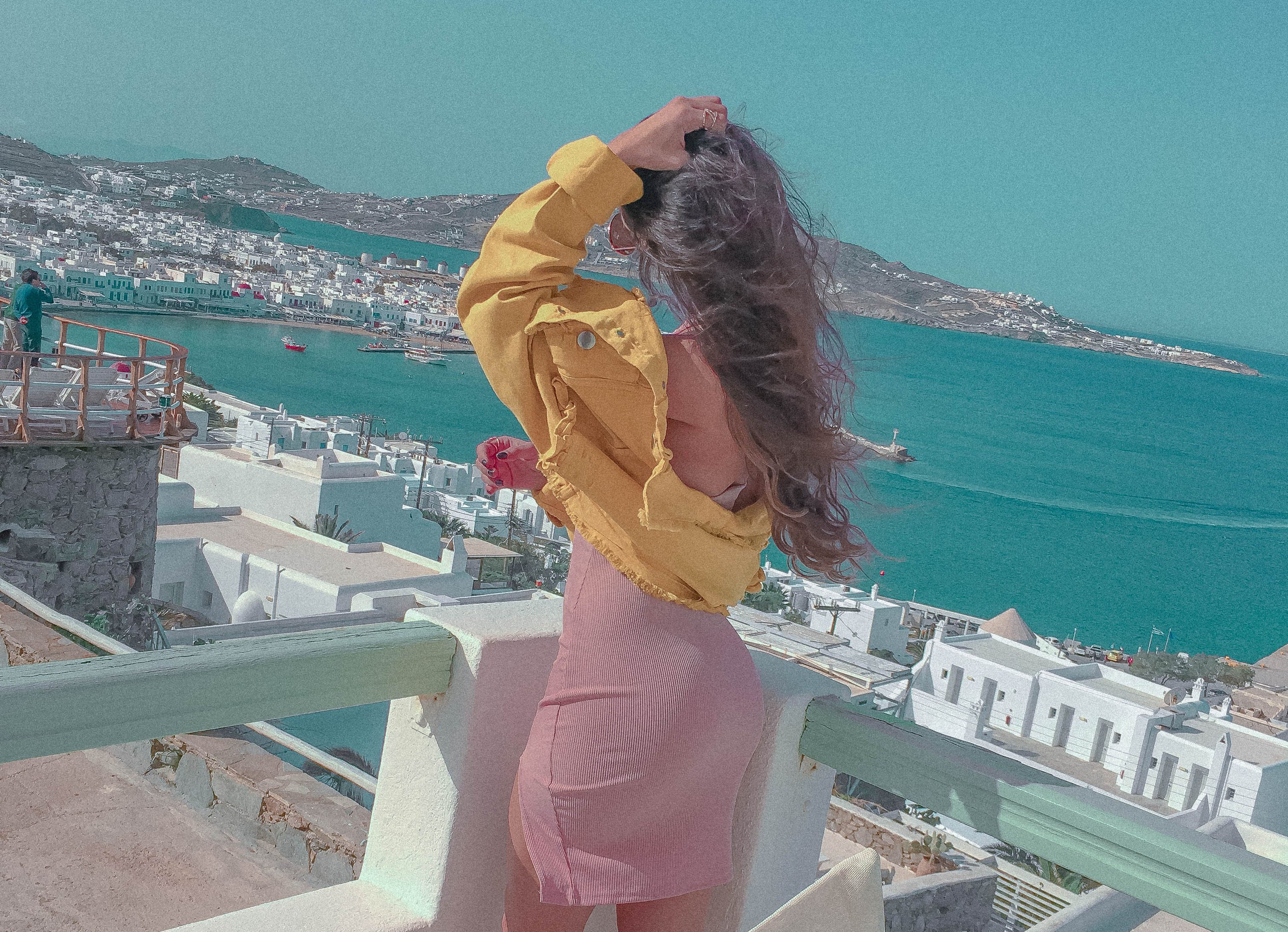 Here are some tips on how to style it in yellow:
If you want to go for a basic yet stylish look then try combining light pink pieces with the bright and colorful yellow jacket from Pretty Little Thing. It could be picking a sexy rose statement dress like the one I am wearing below (also from Pretty Little Thing). It gives off a more vibrant you – but without too much colour.
Yellow and black work well together, and especially in the evenings. I recently wore this combination to a bar in Mykonos last week.  The combination of black and yellow is both striking and eye-catching, and certainly gets you noticed – even with all that beautiful scenery around.
It's always a good idea to mix tones, and you don't necessarily have to follow any rules when going for something brighter. Just be yourself, and let your personality bring out the best in the outfit!
MY STYLE OF THE DAY:
Pretty Little Thing – YELLOW RUFFLE CROPPED JACKET | BODYCON DRESS
Location
Mykonos – Greece
Follow me on Social media:
Lots of love
Fernanda