FZ SCENTS is a perfumery business based in London with a Brazilian touch that sells unique & personalised perfume oil scents. We are an eco-friendly business and we also offer refills of our oils.
Choose your BOTTLE
You can pick from 3 different sizes, prices and many different shapes & colours to then add your favourite scent inside. We have the GEMS BOTTLE, AGATE BOTTLE & the MINI CRYSTAL BOTTLE. Just to remind you, you can order them via sending us an email with your request to fernanda@fernandazorzal.com or on our IG page @FZSCENTS
Choose your STONE
Each gemstone has a meaning & bring different energies. Read about each colour below and choose your favourite. We have ROSE QUARTZ, GREEN AVENTURINE, BLUE SODALITE, PURPLE AMENTHYST, CLEAR QUARTZ.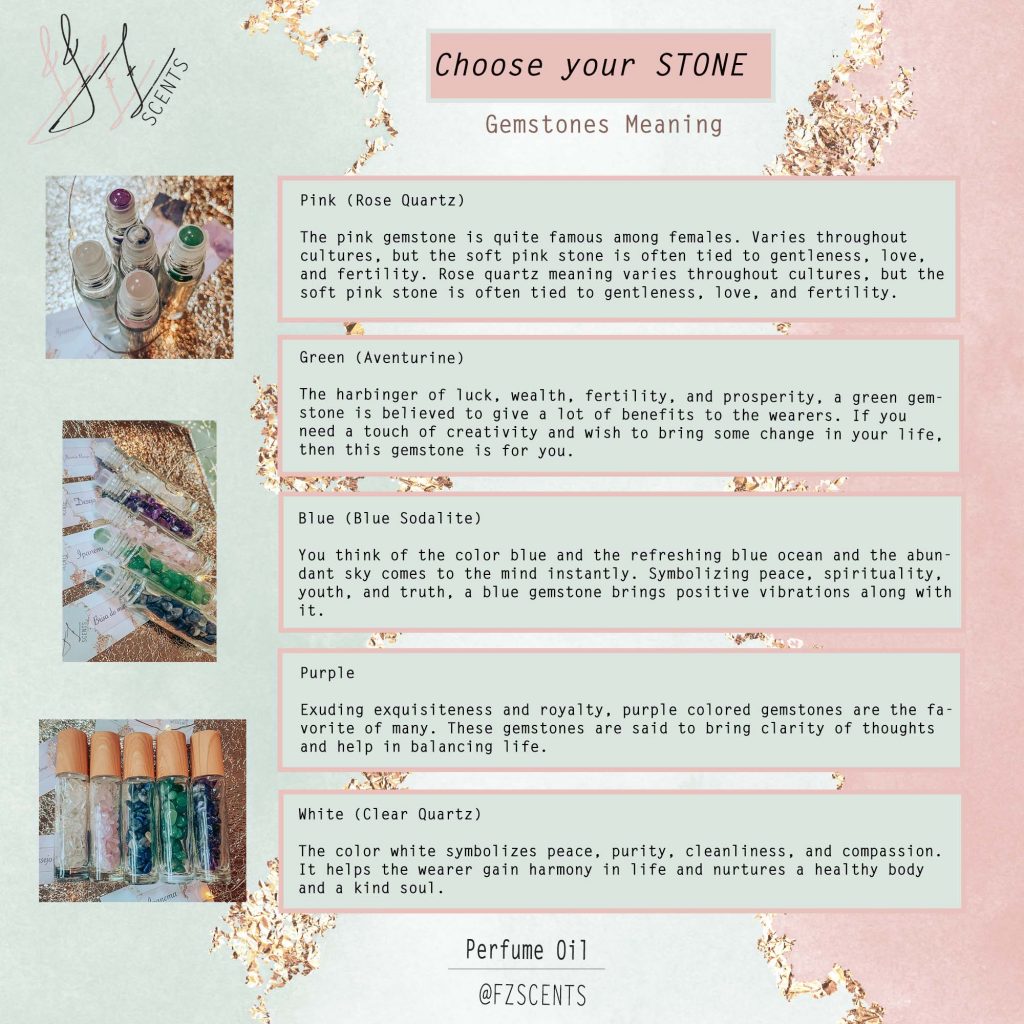 Choose your SCENT
Each scent matches a different star sign! Which one is yours? We have BRISA DO MAR – IPANEMA – JASMIN ROUGE – DESEJO. Read below about each of them and pick your favourite. Ask me any questions if needed!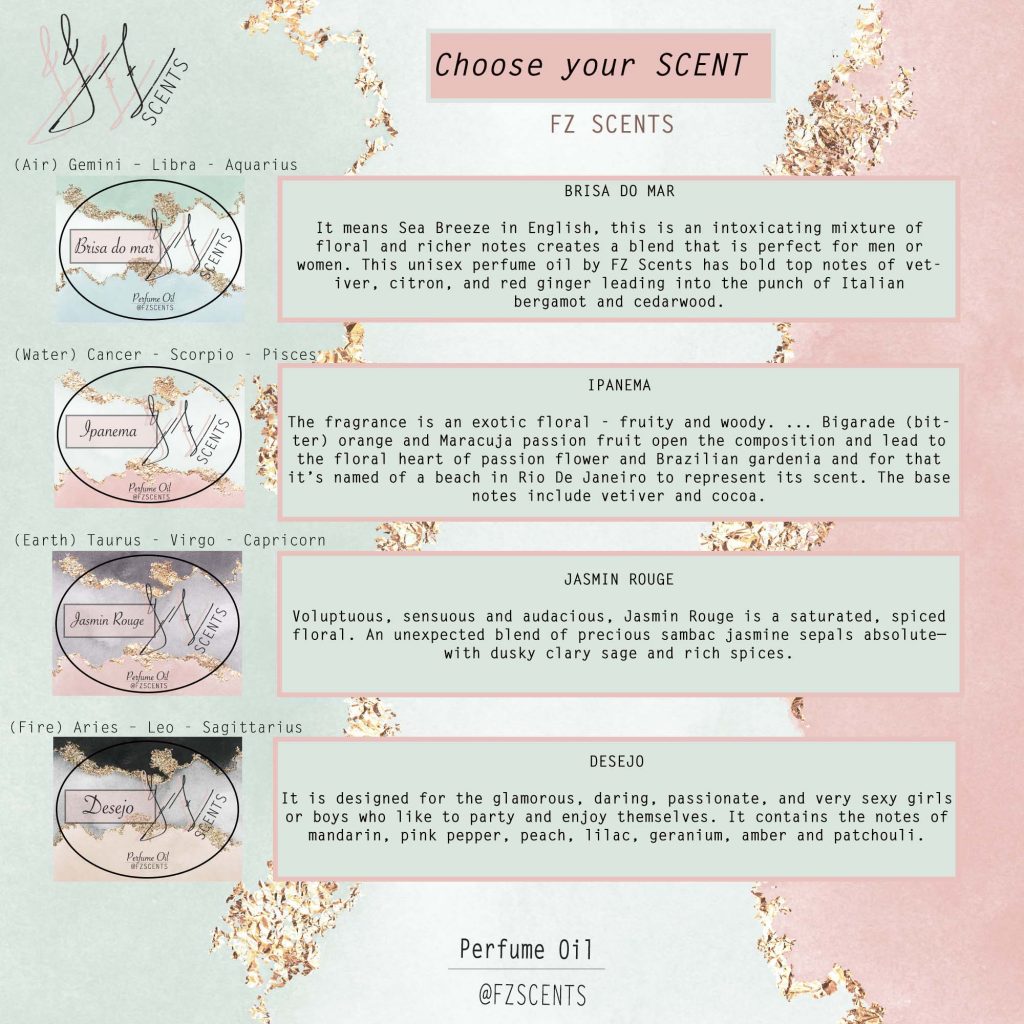 After personalising your order, now you can just order with us via fernanda@fernandazorzal.com or on our IG @FZSCENTS – Waiting for your special order!
Love,
FZ SCENTS